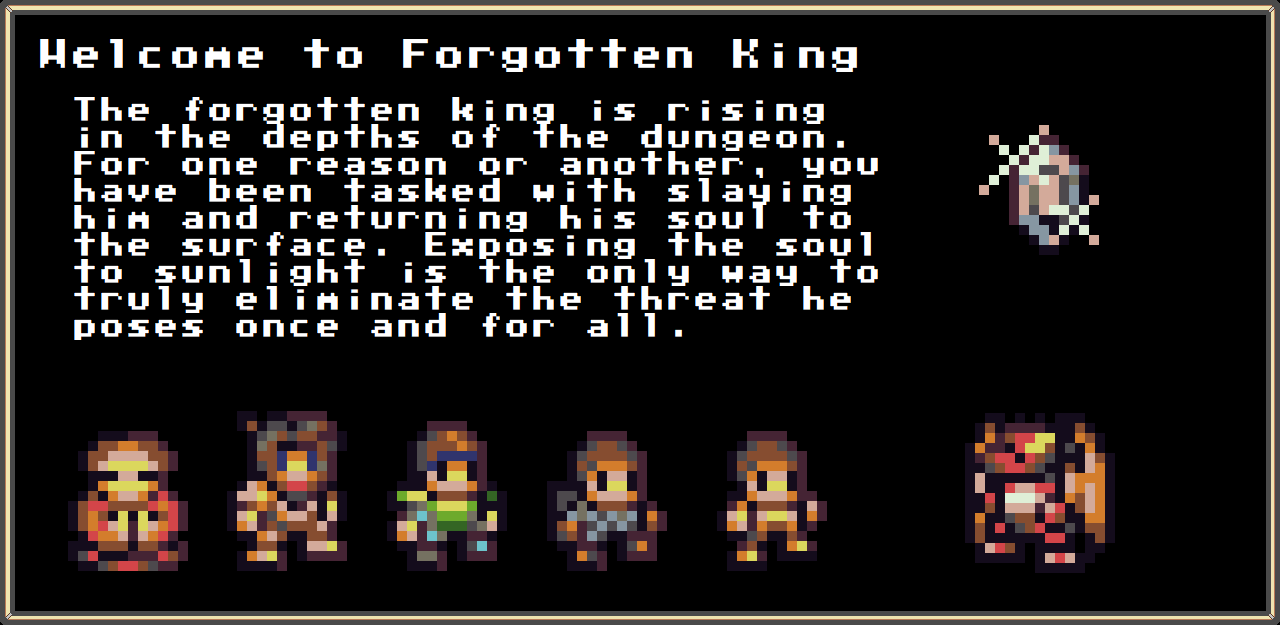 Forgotten King
The first early demo of Forgotten King has released.
Featuring:
5 Different characters to play as
The first 5 levels of the dungeon, full of unique enemies and items
A powerful and modular magic system
A short soundtrack
The entire framework of the game has been implemented. From here on out will be far more content, bugfixes and quality of life upgrades to make this game as great as it can be.